Florida Business Advice Attorneys
Florida Business Formation Attorneys
Florida Small Business Attorneys
Florida Start Your Business Attorneys
Need documents with more teeth?
Sometimes the form lease or form cease and desist is just not enough. At Taft Street Law, we're here to help.
The information available on this website is information only, it is not legal advice and we are not establishing an attorney-client relationship when you download our forms.
For more information, read our Disclaimer.
FDCPA Cease and Desist Letter Sample
Florida LLC Articles of Incorporation
Or learn more about Filing Your LLC with Taft Street
I9 - USCIS - 2017
JAMS Standard Arbitration Clause
Power of Attorney - IRS Form f2848
Sample Collection Letter
Sample Governing Law Clause
Sample Non-Compete Clause for Employee
Sample Non-Solicitation Clause
Sample Severability Clause
W4 - IRS Form W4
W9 - IRS Form W9
Want do-it-yourself legal documents?
If you don't want to pay a lawyer to draft a document for you, you can sign up for a free trial at LawDepot.com.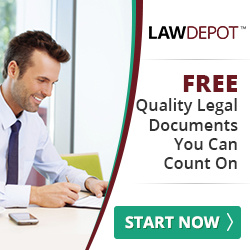 Disclaimer: If you pay for a membership at LawDepot.com, Taft Street Law Firm or its partners may receive a commission.