Florida Title Insurance Agent and Lawyer
Florida Small Business Attorneys
Florida Real Estate Attorneys
Florida Title Insurance FAQs
Why use an Attorney instead of a Non-Attorney Title Company?
In Florida, you are not required to use an attorney for your real estate closing. Many people believe that it is less expensive to use a title company instead of a Real Estate Attorney.
THIS IS NOT TRUE!
The State of Florida issues "promulgated rates" for issuing title insurance at closing. Real Estate Attorneys must follow these guidelines, just as independent title agencies do.
Real Estate Attorneys can not only issue title, but they can provide the seller or buyer legal advice, depending on who they are representing in the transaction. If a document needs to be modified, or a defect in title is found, the attorney can advise the client on how to correct the problem in order to close the deal.
The fees for your title insurance are the same Florida promulgated amount and based on the price of the sale. It's the additional closing expenses that are different. You can be charged closing fees, courier fees, and a variety of other fees at closing that are not related to title insurance at all.
Taft Street Law Firm keeps these closing fees low because we work in a streamlined manner and, because our attorneys review and handle the closings, we do not need to refer out legal work.
A title insurance policy protects the policy holder against claims that jeopardize the ownership of your property. For instance if the previous owner of your property never paid a contractor who did work on the house has placed a Mechanic's Lien on your property. If that lien never showed up in your title search at closing, your title insurance policy would cover payments you would be responsible to make in order to satisfy that lien and also attempt to recover the payment from the sellers.
There are two types of of title insurance you can buy at closing, a Mortgage Title Insurance Policy (which covers your lender) and an Owner's Title Insurance Policy.
When we talk about title insurance on this site, we are generally talking about Owner's Policies. A Mortgage Title Insurance Policy ​generally only covers up to the value of the mortgage, and not of the home itself. If you only had a Mortgage Policy, the additional equity (down payment) you paid for your home would not be covered.
How long does Title Insurance last?
Title Insurance lasts for as long as you own your property, and you only have to pay for it one time, at closing.
If you are in Palm Beach County, generally the seller is responsible for paying for title insurance at closing. In Broward and Miami-Dade counties, the buyer is generally responsible for the title insurance premium.
If you are a buyer and the seller is responsible for Title Insurance, we recommend using an attorney for buyer's representation, to review your closing documents, including the title search and title commitments. Title insurance generally covers anything not found on the title search and having an attorney read and interpret an exclusions on your title policy is extremely helpful.
Does the amount of title insurance coverage increase if my property value increases?
Generally, if you are the primary resident and owner of your property, your Owner's Title Insurance policy will increase coverage as the value of your home appreciates.
Does title insurance cover my legal fees?
If the person claiming to have an interest in your property takes legal action against you, your title insurance policy should cover the cost of legal fees. It is important to make sure you are covered for the type of claim made (was this specifically excluded by the policy?) and you should work with your insurer to select effective counsel.
Does is really matter who I use to issue Title Insurance and conduct my closing?
If you've ever been to a real estate closing before, you know that they can be time intensive and require many signatures and documentation. Further, a title insurance policy is important for protecting the buyer's equity in their property.
At Taft Street we provide mobile closings where we come to you instead of you coming to our main office. We can either meet at a location of your selection, or we can utilize Taft Street office virtual space in a location close to you.
It is our priority to no only deliver effective legal representation, but also to make the closing experience as convenient, efficient, and painless as possible!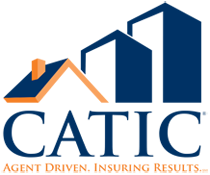 How much does Title Insurance cost in Florida?
Florida Promulgated Rates for Title Insurance:
Per Thousand
From $0 to $100,000 of liability written...........................................$5.75
From $100,000 to $1 million, add.....................................................$5.00
Over $1 million to and up to $5 million, add...................................$2.50
Over $5 million and up to $10 million, add.....................................$2.25
Over $10 million, add.........................................................................$2.00
Florida Promulgated Rates for Title Insurance:
Per Thousand
From $0 to $100,000 of liability written...................$5.75
From $100,000 to $1 million, add............................$5.00
Over $1 million to and up to $5 million, add..........$2.50
Over $5 million and up to $10 million, add.............$2.25
Over $10 million, add................................................$2.00