Florida Small Business Attorneys
Florida Real Estate Attorneys
Florida Real Estate Closings Lawyer
What Exactly Is a Title Search?
If a real estate agent takes you to tour a home, do you ever wonder if the person who is selling the home actually owns it? Your lawyer does so you don't have to.
A title search tracks the history of ownership of real property, back to it's origination (or back many decades if the property is very old). The title examiner looks at all the recordings on file related to the property and compiles them into a report called the title search.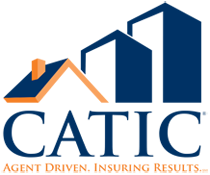 Why do we need title searches?
Closings are important because they not only formally memorialize the deal, but they also give everyone peace of mind​. Seller wants assurances that he will receive payment. Buyer wants assurances that she will have clear title. The government, mortgage companies, title underwriters, recording agencies, and everyone else entitled to receive payment also wants assurances that they will be paid. The closing agency make sure all of these assurances are met, money is held in escrow, and when everything is signed, funds are disbursed.
What is a "clouded title?"
When you hear a real estate attorney talk about "clouds" on title, they're saying that someone other than the current owner of the property has an interest in the property. This could be a lien filed by a mechanic, a mortgage, a tax lien, court judgment, or ​easement. There are a variety of ways title can be clouded. It's up to your real estate attorney and closing agent to clear those clouds prior to the closing so that the buyer can buy the property free and clear.
As stated above, title searches look at all recorded documents relating to real property. What if the examiner misses something, a document is forged, or what if someone asserts a claim based on a document that's not recorded?
This is where title insurance comes into play.
What if the Title Search misses something?